Did you know that 65% of people find it hard to produce engaging content?
In this digital era, content plays an extremely important role. It's what drives engagement, generates traffic, and has a big hand in driving sales. With content being the primary marketing strategy, it is important to deliver good quality content to stand out from others and make a unique image of your brand.
When we talk about content creation every marketer should know that it is harder than it looks and if you are not putting out content regularly it means that you're at a higher risk of losing out your potential customers. But as said there is a solution for every problem similarly there is a tool for every content you want to create or research about!
We have created a list of 15 content creation, research, organization and analyzer tools that every marketer needs to know to dominate this digital marketing strategy.
1. Trello
Type– Content collaboration tool
Cost- Free
Most of the companies want an entire team when it comes to content marketing.
When we talk about Trello we talk about teamwork! Trello takes teamwork to another level with boards, lists and cards which makes it a great platform to schedule content writing.
You can share content with each other, leave messages which make your content marketing game even stronger.
2. Evernote
Type– Content collaboration tool
Cost– Free
When it comes to content creation there are a lot of ideas in one's mind but how about giving your ideas a place where everyone can access it and modify it in a better way?
To fulfil this Evernote is the best place to store all your information you found through your research. You can find all your work you want at any time and anywhere from your desktop to your phone. With Evernote, you can manage projects, deadlines and everything.
3. Grammarly
Type- Content editing tool
Cost- Free
When we talk about content, there are always some grammatical errors but Grammarly helps you stop making those grammatical errors that you would have otherwise overlooked.
They offer advanced grammar rules, a plagiarism checker, contextual spell checker, and other tools to make sure your content or anything you're writing is concise and professional.
You can use Grammarly for everything you write.
4. Ubersuggest
Type- Content research tool
Cost- Free
Use keywords as content titles. Yes! When we talk about ubersuggest it is intended as a tool for keyword research but at the same time can also help you find some great content ideas. With uber suggest find out the content pieces that are getting most social shares and backlinks in your niche, dive deep into the top-performing content pieces for any given keyword so you can write about topics that people are actually interested in.
5. HubSpot blog ideas generator
Type- Content research tool
Cost-Free
Want to write a blog but don't have an angle to get your creativity moving? Then HubSpot's blog idea generator is for you. Just add a few keywords related to your blog and your work is done. Idea generator will give you numerous ideas and titles which you can use to create new angles or think on a broad perspective and get the best out of your blog.
6. SEMrush
Type– Content research tool
Cost- 7 Day free trial then 99$ per month
It's all about the game of keywords. Still, confused about what keywords your competitors are using and gaining organic rankings? The SEMrush is the tool you should look for.
With SEMrush you can do your keyword research, track the keyword strategy used by your competitors, run an SEO audit of your blog and much more.
SEMrush is the tool for every marketer out there to create a more effective marketing strategy and be ahead of the competition.
7. Co Schedule's Headline Analyzer
Type- Content Research tool
Cost-Free
A place to get perfect headlines for the content you're writing. Co Schedule's Headline analyser examines the structure, grammar and readability of your headline making it easier for the audience to get what they are actually looking for.
Headline analyser analyses your headline and rates it between 1 to 100 based on the use of works and how engaging it is.
With the headline analyzer, you can compare various headlines and choose the one that's most compelling.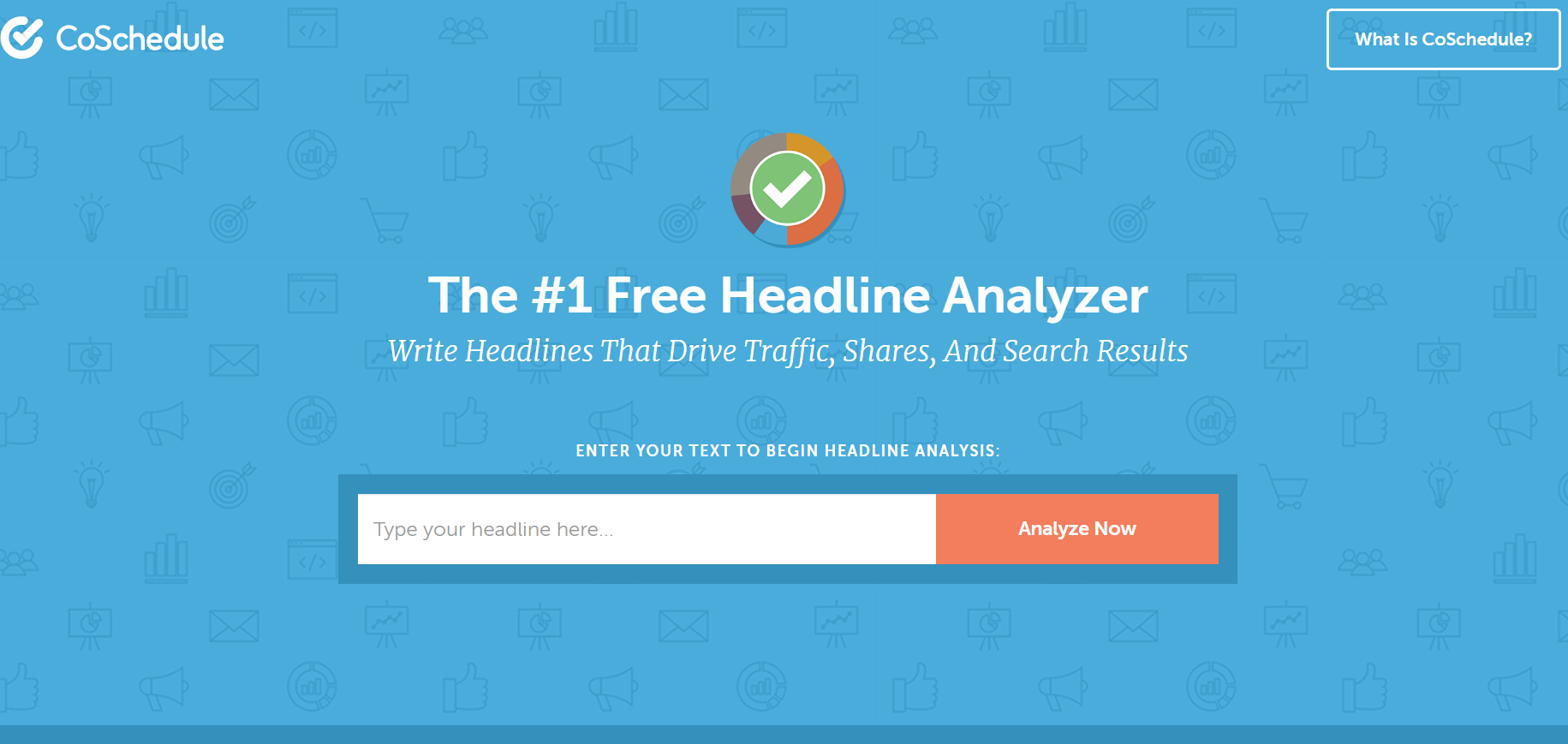 8. Pocket
Type-Content research tool
Cost– Free
Read to create. It is always important to read more to create high-quality content. And if you can't read it now then you can always save it for later, and that's what exactly pocket does. If you find something you want to read later you can always save it in pocket and watch it on any device, anytime.
Pocket enables you to save web pages you like and always read later. Good content always requires a lot of research and for that, it is always important to read and mark what is important.
9. BuzzSumo
Type- Content Analysis Tool
Cost- 7 days free trial and then just 99$ per month.
Want to know what kind of content works in the market? Spy on what others are writing in your industry with Buzzsumo. Get creative ideas about what you should write and what is trending in the market.
Get insights on what kind of content is shared the most and never miss out on anything.
10. Portent content idea generator
Type- Content creation tool
Cost- Free
Get ideas with just a click! A lightweight tool that helps find unique content ideas to create audience interest. Just enter your subject and voila you get the idea!
11. Answer The Public
Type- Content research tool
Cost- Free
Want to know your audience and what keeps them up at night?
Then Answer The Public is the tool for you. A clever customer insight tool that combines the suggested searches from google and tells you what exactly the audience is looking for. With that, it also has its built-up database from millions of searches that it can even predict what you're going to ask based on the information that has already entered. Organised in categories such as what, where and why, it provides an overview of the questions people are typing into search engines from their various devices.
It's a goldmine of consumer insight that you can use to create fresh, ultra-useful content, products and services exactly like your customers want.
12. The Hemmingway Editor
Type-Content Editing tool
Cost- Free
Yet another writing assistant to make your work easier. It makes the content more readable for your audience.
Hemingway's editor will point out any excessive usage of adverbs and proverbs. And will also help you come up with more appropriate words which will make your content stand out.
13. Google trends
Cost- Free
Type- Content research tool
Don't have an idea about what keywords to use when writing the content? The google trend is for you. Google trend finds you the correct keyword for your content. The tool allows you to see how a keyword performs on search engine around the globe.
14. Gather content
Type– Content collaboration tool
Cost-30 Day Free Trial then plans start at $99
Too much content? Gather and organise all your content in a single dashboard. Gather content makes it easy to keep your content at one place making it easily available when you or your team member needs it. Gather content is designed to prepare your content for your CMS, ensuring that it is ready to go in the appropriate format when you need it.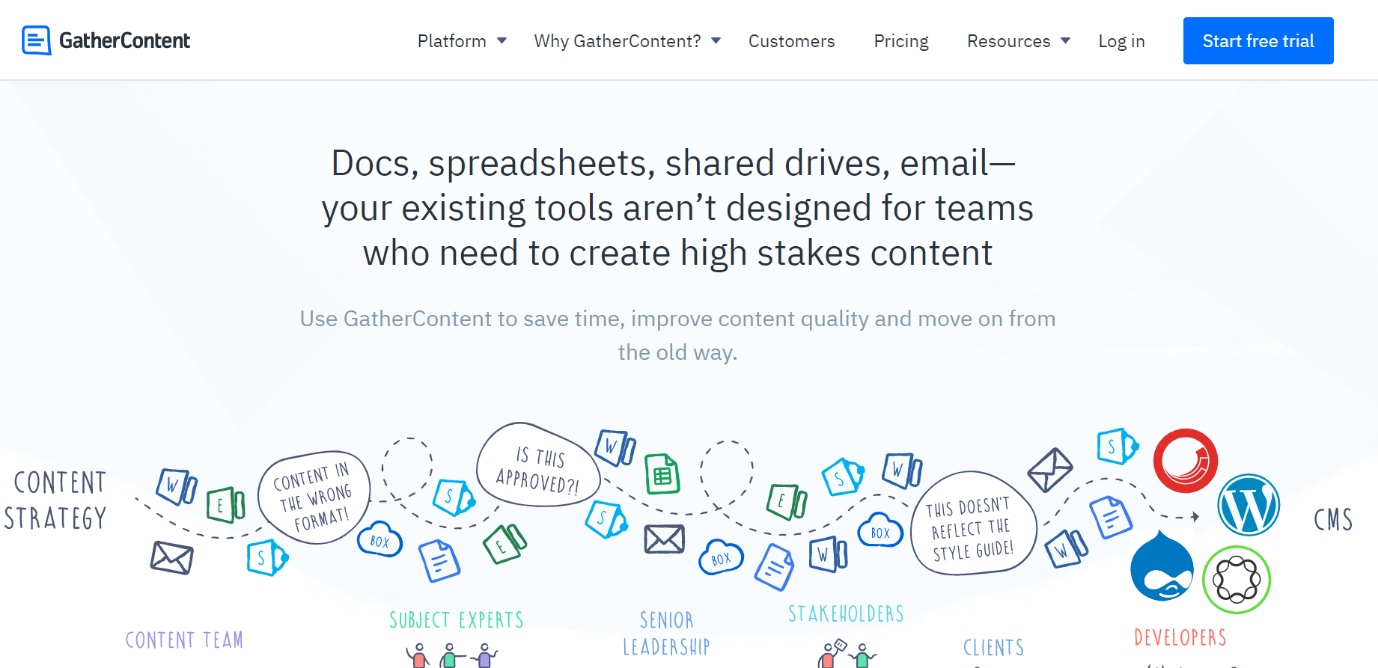 15. ProWritingAid
Type- content editing tool
Cost- Free
Revamp your writing skills with Pro Writing Aid. It makes content editing simpler than ever and keeps your content of the same style throughout your entire article. A personal coach to make things easy for you. It catches your grammatical errors and offers an in-depth report to strengthen and polish your most important work.
BONUS TOOL!
SENTIONE
Interested to know what your target audience is saying about you?
Monitor and analyse online mentions of your brand or competitors on the entire web. The best part is that you can track positive and negative mentions about your brand and work on it and build your brand image by posting the content that your customers want to know.
With all online opinions and statistics gathered in one social listening tool, you get a clear vision of customers' needs which will help you stay ahead of the competition.
Type- Content research tool
Cost- Free demo then 299$ per month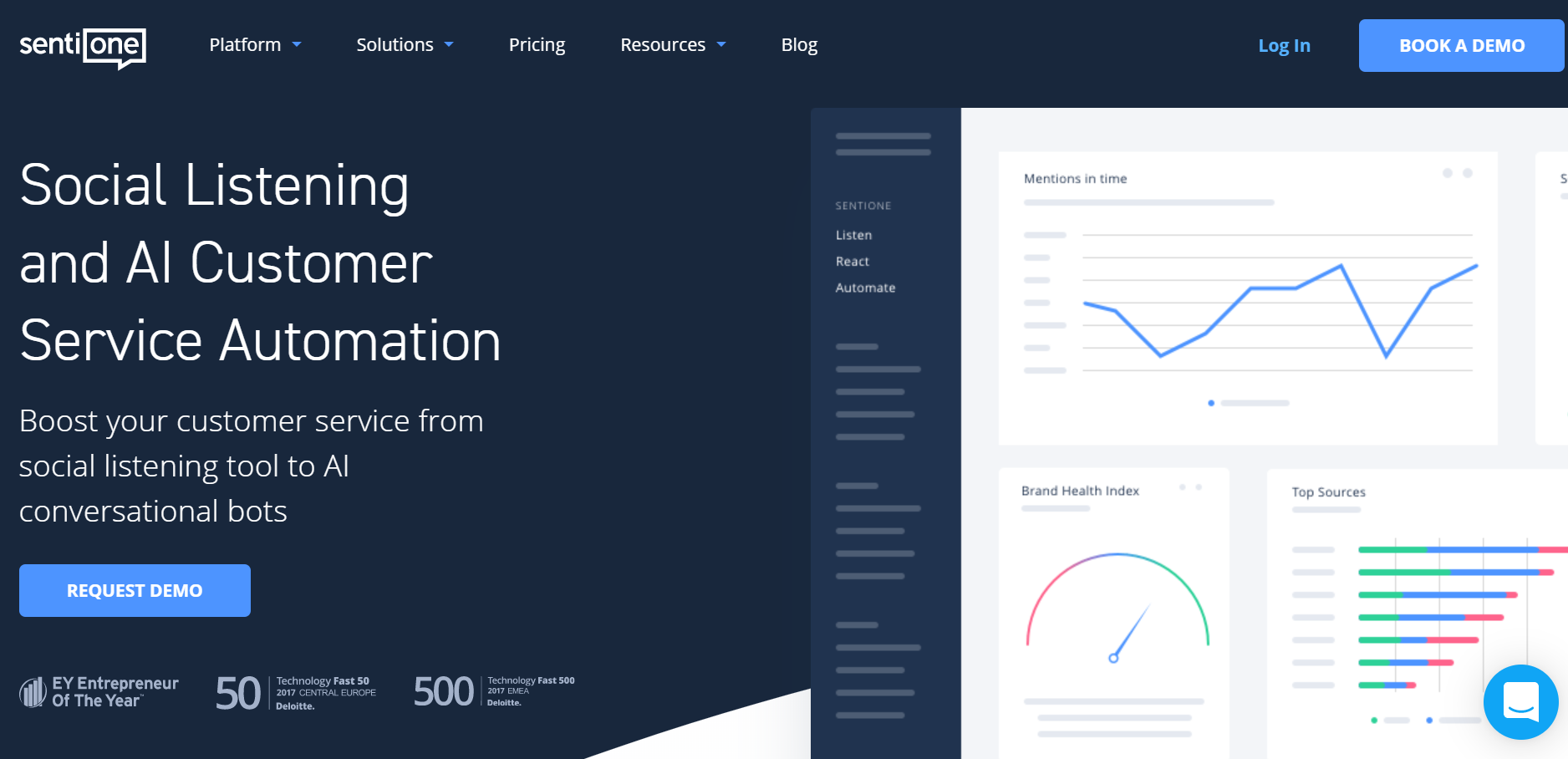 Conclusion
Content is the secret sauce that will help you establish your brand in the online world. Hence it is really important to write the content which is engaging, well searched and well written. Content is all over but it is important that your content stands apart from others.
And with this increasing competition, these tools can make a huge difference!